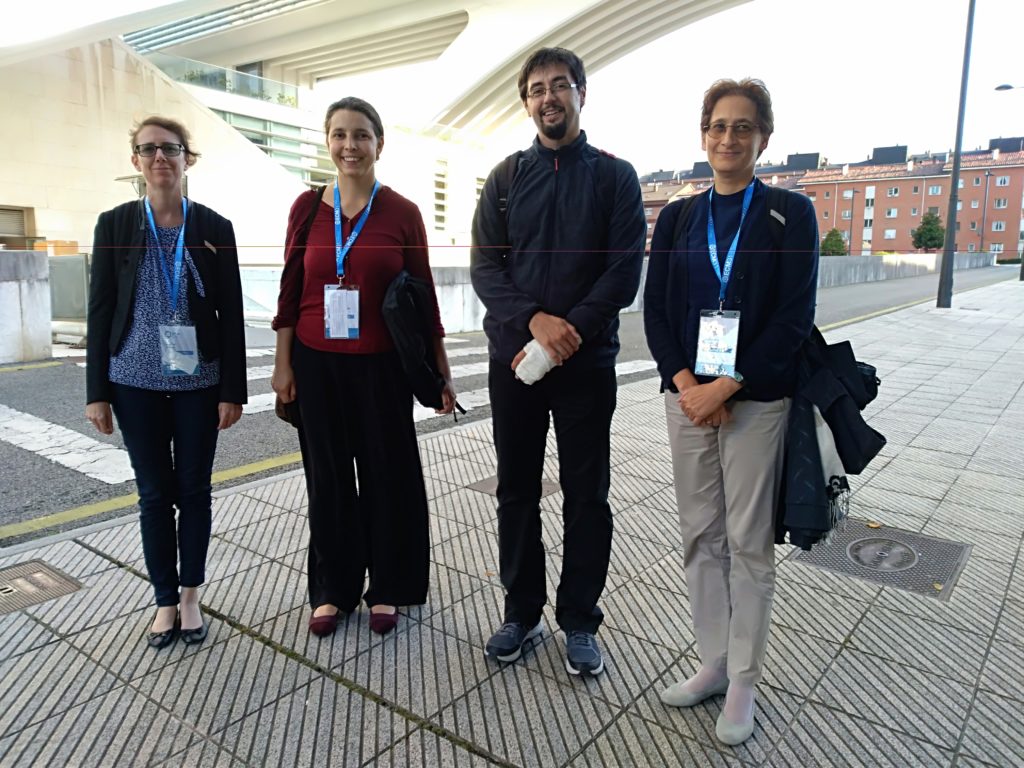 The 31st European Crystallographic Meeting, ECM31, of the European Crystallographic Association took place in the Palace of Exhibition and Congresses (PEC) in Oviedo, Asturias, from 22-27 August 2018.
ECM31 was setting up an attractive programme covering the latest advances in crystallography and related sciences to attract young and senior scientists as well as companies and general public.
Our group take part in the conference with two lectures and two posters and spent an unforgettable time in Oviedo, Spain.
MS36-O5: "The structure of copper(II)-hydroxypiridinecarboxylic acid derivatives in both solid and solution phases"
Nóra May, G. Tamás Gál, Valerio Di Marco, Petra Bombicz
MS31-O2: "The role of supramolecular interactions in the formation of isostructural and polymorphic structures"
Petra Bombicz
MS31-P02: "Sponge like structures assisted by hydrogen bonds"
Tamas Holczbauer, Laura Bereczki, Nóra V. May, Dániel Vajk Horvát, Roberta Palkó, Tibor Soós and Petra Bombicz
MS32-P10: "A systematic structural study of halogenated 2-phenylbenzimidazoles"
Laura Nagyné Bereczki, Zita Makó, Dániel Fegyverneki, Nóra V. May, Tibor Soós, Petra Bombicz