Head of laboratory
Room: D1.06
Phone:+36-1-382-6513
Full publication list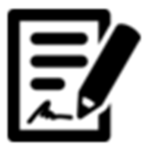 Field of Interest
Supramolecular chemistry, crystal engineering, chemical crystallography, single crystal diffraction, intermolecular interactions, polymorphy and isomorphism, chiral separation, molecular recognition, crystal growth, databases, disorder
Employment
Research group of Chemical Crystallography, Institute of Organic Chemistry, Research Centre for Natural Sciences, Hungarian Academy of Sciences
2013- head of the research group
2001- senior researcher
1993-2000 researcher
Education
1998-99 Postdoc Fellowship (2 years), Institute of Crystallography, Free University, Berlin, Germany
1997 Ph.D. on structural chemistry
1993 "dr univ" on organosilicon chemistry
1989 M.Sc. degree, Technical University of Budapest, Faculty of Chemical Engineering, Branch of Organic Synthesis
1987 B.Sc. degree, Technical University of Budapest, Faculty of Chemical Engineering
Roles
2021- President of the Working Committee on Material and Molecular Structure of the Hungarian Academy of Sciences
2018- Chair of ECA SIG13 Molceular Structure and Chemical Property Special Interest Group
2018-present: Editor-in-Chief of Crystallography Reviews
2017-present: Consultant of the Commission on Structural Chemistry of the International Union of Crystallography (CSC-IUCr)
2015-2017: Assistant Editor of Crystallography Reviews
2015-present: Co-Chair in ECA SIG13 Special Interest Group on Molecular Structure and Chemical Properties
2015-present: Secretary of the Commission on the Structure of Molecule and Material of the Hungarian Academy of Sciences
2013-present: Co-editor of Acta Crystallographica Section E
2013-present: IUCr, Commission on Journals
2013-present: Co-editor of Acta Crystallographica Section E
2011- present: Regional Editor (Europe) of the World Directory of Crystallographers (WDC)
2012-2013: co-opted member of the Executive Committee of the European Crystallographic Association (ECA)
2006-2012: Secretary of the European Crystallographic Association (ECA)
2006- present: Member of the Executive Committee of the Association of Crystallisation and drug formulation of the Hungarian Chemical Society
2005-2011: Member of the Commission on Structural Chemistry of the International Union of Crystallography (CSC-IUCr)
1995-1997, 2002- present: Secretary of the Hungarian National Committee of the International Union of Crystallography (IUCr)
Awards
2010, 2012 Poster Award of the Chemical Research Center HAS
2005, 2007 Award of Excellence of the Hungarian Chemical Society
2002, 2011 Senior Scientist Prize of the Chemical Research Center HAS
1995, 2002 Young Scientist Prize of the Chemical Research Center HAS
1989 Dean's reward of Technical University of Budapest for school achievement
1989 Award for one of the best M.Sc. thesis of the year in chemistry by the Hungarian Chemical Society
MS and keynote lecture chairing on international (ECM and IUCr) conferences:
2004, 2006, 2007, 2008, 2010, 2012, 2014, 2015, 2017
International conference, meeting organisation (Organising and Programme Committee):
2004, 2006, 2007, 2009, 2010, 2012, 2013, 2016, 2017
Invited Lectures
SASChem 2017, Kolkota, India. 2017.
ICCOSSXXIII Stellenbosch, South Africa, 2017.
MTA Szerves- és gyógyszeranalitikai Munkabizottság. Budapest, Hungary, 2016.
MTA Komplexkémiai Munkabizottság, Komplexkémiai Kollokvium, Balatonvilágos Hungary, 2016.
Athene's Chemistry, international conference. Budapest, Hungary. 2015.
Gyógyszeranalitikai Továbbképző Kollokvium. Balatonfüred, Hungary. 2015.
"Bruckner termi előadás" Budapest, Hungary. 2013.
Free State University, Bluemfontein, South Africa, 2012.
Hungarian Academy of Sciences, Unit of Chemical Sciences. Budapest, Hungary, 2012, 2014.
Phoscinet (COST action CM0802) Training School. Pécs, Hungary. 2010.
Carman National Physical Chemistry Symposium. Cape Town, South Africa. 2007.
Institut für Organische Chemie, Technische Universität Bergakademie Freiberg, Germany. 2006., 2013.
Department of Chemistry, University of Cape Town. Cape Town, South Africa. 2001., 2012.
Polish Chemical Society and Society of Engineers and Technicians of the Chemical Industry. Gdansk, Poland. 1997.
Swedish Neutron Scattering Society Meeting. Stockholm, Sweden. 1996.
BSc or MSc supervisor
B.Sc: 2, M.Sc: 10
PhD co-supervisor
2009 Laura Bereczki Budapest University of Technology and Economics
2008 Margit Bán Budapest University of Technology and Economics
2006 Nikoletta Báthori Research Centre for Natural Sciences, Hungarian Academy of Sciences
PhD supervisor
2016- Tamás Gál Research Centre for Natural Sciences, Hungarian Academy of Sciences
2013-2014 Viola Tóth Research Centre for Natural Sciences, Hungarian Academy of Sciences